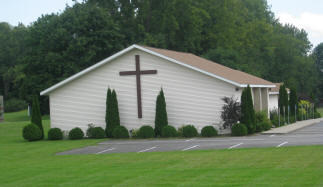 Welcome
to the website of Albany Baptist Church located just outside the city of Albany, New York.

We encourage you to browse our site and learn more about us. The best way to learn about us is to visit us. If you are in the area, we invite you to join us as we seek to worship God in spirit and in truth.
Upcoming Services
Sundays


10:00 AM Sunday School (Adult+Children)
11:00 AM Worship Service
Lunch served every Sunday after service.


2:00 PM Afternoon Worship Service

Wednesday Evenings
6:45 pm Prayer Meeting


For more information please email church.secretary@nycap.rr.com.